Position: Production Associate
Binding Edge is a graphic finishing company that has been in business since 1995. We are a growing business with great opportunity for advancement in our book binding and graphic finishing operation. Our customer's depend on us to take their printed materials and by acting as an extension of their in-house finishing departments, we enhance their materials by applying a plastic or wire spiral binding or use other binding methods in our process. Much of what we do is very similar to what you would find in a traditional binding department within a printing facility. This entry level position would require basic understanding of polices and procedures. We aim to add associates that are quick to learn and are interested in learning how to run mechanical equipment.
Primary Job Responsibilities Include: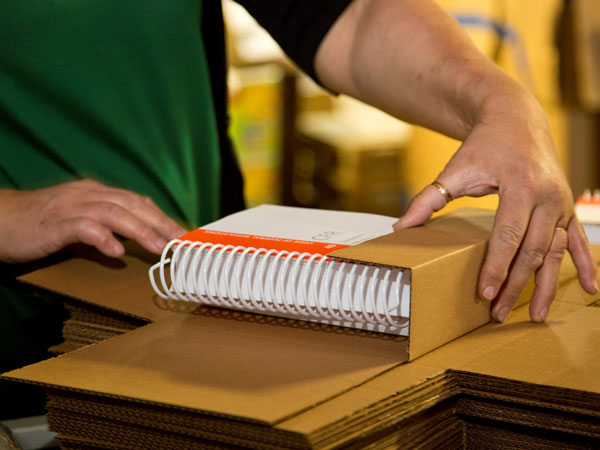 Setup and operate, paper punches, wire and plastic spiral machines, shrink wrappers, paper trimmers, folders, drills and other related bindery equipment.
Prepare materials for processing.
Adjust machine alignment and make any necessary adjustments.
Daily and weekly maintenance of machines.
Quality checks.
Participate in the training of new team members.
Participate in ongoing training as related to new equipment and procedures.
Prepare time and production reports as required.
Carry out and understand routine oral and written instructions.
Maintain an effective relationship with other associates and respect all team members.
Show up for scheduled work.
Flexibility in work schedule and job responsibilities.
Maintain a positive attitude.
1st Shift Hours: 5:00 am – 3:00 pm Monday-Thursday
2nd Shift Hours: 6:00 am – 4:00 pm Tuesday-Friday
Some overtime and weekend work may be required due to customer schedules
Binding Edge offers health, dental and vision coverage, paid life insurance policy, 401(k),8 paid holidays, vacation, supplemental policies available as on a voluntary basis.
We are presently recruiting for both full & part-time positions.
Job Type: Full and Part-time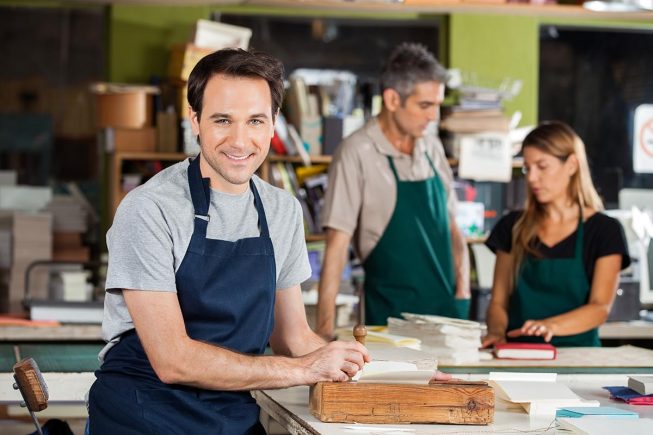 Salary: $15.00 to $22.00 /hour (dependent on experience)
List of Benefits:
Holiday Pay — 8 days
Earned Time Off — Regular Full-time
Regular Full-Time Vacation
Personal Time Off
Funeral Leave
Group Insurance – Health, Dental, Life and Short Term Disability
401(k) / Roth Savings Retirement Plan
---
Job Application
Click Download to open our job application. Complete the application and send it to HR/Administration:
View PDF
Binding Edge Application for Employment (72 KB)
DOWNLOAD