The Backgate (Spine) Margin for Punching
When designing a book for mechanical binding, an allowance must be made in the gutter (inner margin) for the punched holes.
The backgate margin is the measurement from the bind edge of the page to the inside of the punched hole where no live copy is placed.
Please note: Some in our industry calculate the back gate margin by measuring the space between the bind edge and the beginning of the punch. We measure the backgate margin by measuring from the bind edge to the furthest side of the punch so that it is clear where the live copy can begin.
We also confirm the hole style of the punch on every furnished quote.
Binding Edge has designed a translucent template to help our customers determine the actual margin needed for their job. Please contact us and we will happily send you one.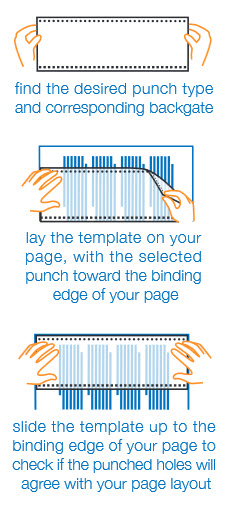 View PDF
What you need to know about Backgate Margins (274 KB)
DOWNLOAD