It doubles as a time-honored promotional tool and an essential office supply. We all use them on a near-daily basis. Both home and work offices would be lost without them.
Of course, we're talking about branded wall calendars.
Every summer, we gear up for the next year's calendar orders. That's right, even though we're only halfway through August 2020, your 2021 calendar finishing order should go in NOW!
Presses are rolling, so let's dig into a few special features that you can get from Binding Edge: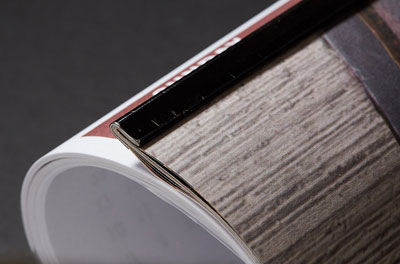 1. Tinning Feature
Tinning is a binding method that crimps a metal strip along the edges of sheets. Tinning is inexpensive and provides a crisp, clean finishing touch for hanging and supporting promotional calendars. We offer tinning in black, white, gold lacquer, gray, red, and blue.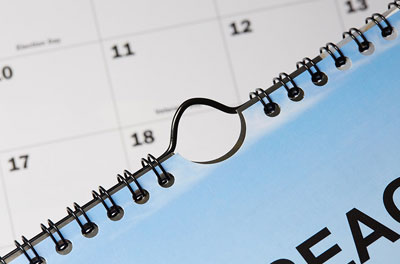 2. Wire Hangers
Sturdy wire hangers provide a high-end, professional look for calendars. We can finish your calendars with white, black or pewter wire hangers. Users love the simplicity of these easy-to-turn pages.
3. Packaging and Drop-Shipping
Whether your calendars are destined for your own office or your clients' offices, we can roll, package, and drop-ship them to your destination of choice. Shrink-wrapping is another popular method for packaging items together for easy distribution. Our efficient approach to binding and finishing enables us to adapt any of our shrink lines to work in-line with other processes.
How to Place Your Order
Are you ready to get your 2021 calendar finishing project underway?
Give us a call or drop us a line! We're here to make it happen.
1-800-795-2463 (toll free)
920-725-5060 (local)
Steve – psteve@bindingedge.com
Randy – srandy@bindingedge.com
When it comes to binding and finishing, we're here for you!